Travel
Travel Advice
Miyajima & Itsukushima Shrine - A beautiful, picturesque travel destination situated along the Seto Inland Sea in Hiroshima prefecture. Lush forest like landscapes are filled with small rivers and streams where one can hear the sounds of nature. During the summer months this area offers beaches and waterfalls to let travelers cool down, while in the winter the mountains become home to ski resorts and other winter sports.
Historically, Hatsukaichi city in Hiroshima prefecture is also of great importance. Back in ancient times, the island of Miyajima was considered a scared land, and people would venture to its shores to pay homage. Due to the fact that large numbers of people never ventured into the island of Miyajima, there has always been a long tradition of having many shops along the shore. Additionally, the old major trade routes (San'yo Road and Saikoku Road) that connect Kyoto and Dazaifu run through Hatsukaichi, which was also the site of many anti-Tokugawa activities during the Bakamatsu (1853-1867). The Bakamatsu was a type of civil war in Japanese history that saw the end of the feudal shogunate (samurai) and the beginning of the Meiji Government (present day style of government).
A guide to help you see the best of Hatsukaichi and have an unforgettable vacation. From the shimmering waters of the Seto Inland sea, to the breeze in your hair as you drive the open roads, to the beautiful greenery that holds a feeling of yesteryears, no matter the season there is something here to enjoy for everyone!
Hatsukaichi is a place with a temperate climate. Sea breezes from the Seto Inland sea keep it relatively cool in the summer, while the mountains provide spectacular winterscapes where individuals can participate in seasonal sports. No matter the time of year, Hatsukaichi is a sight to behold!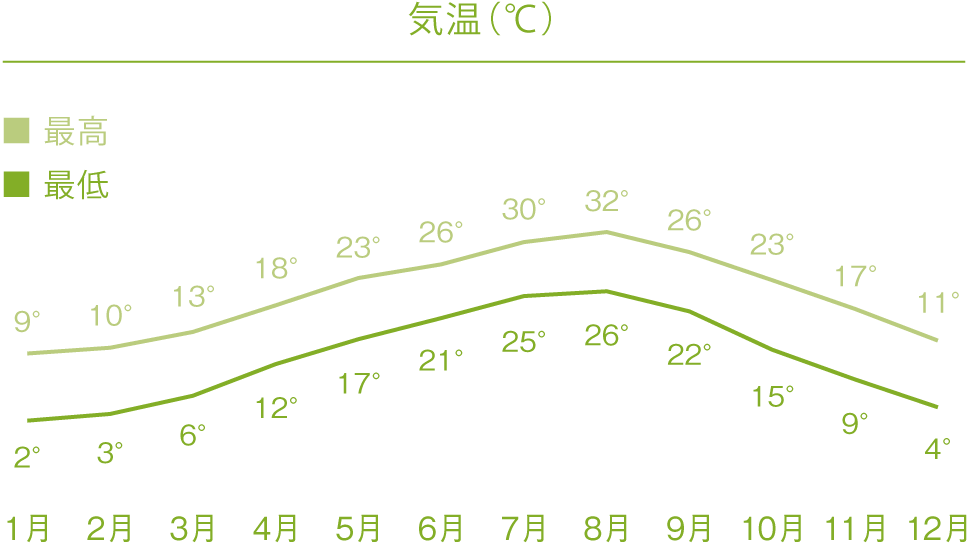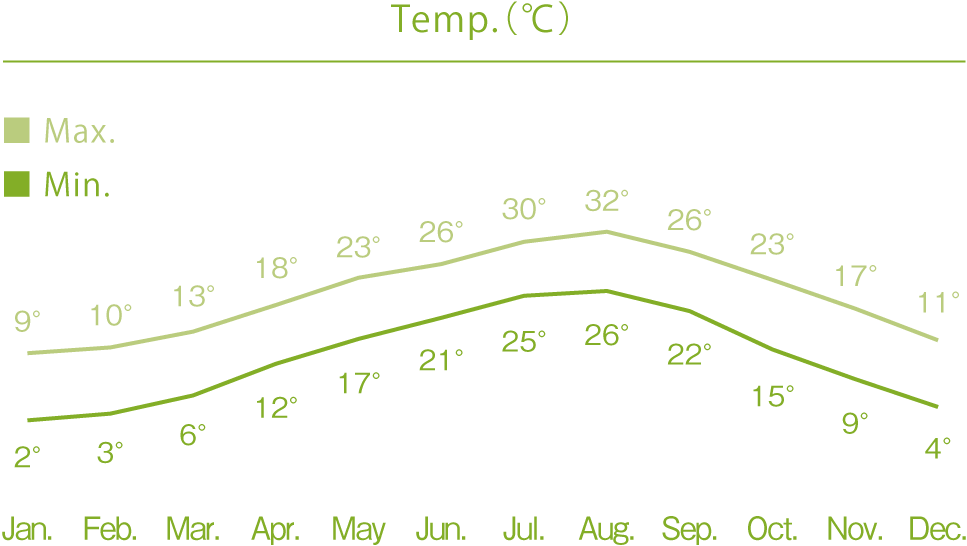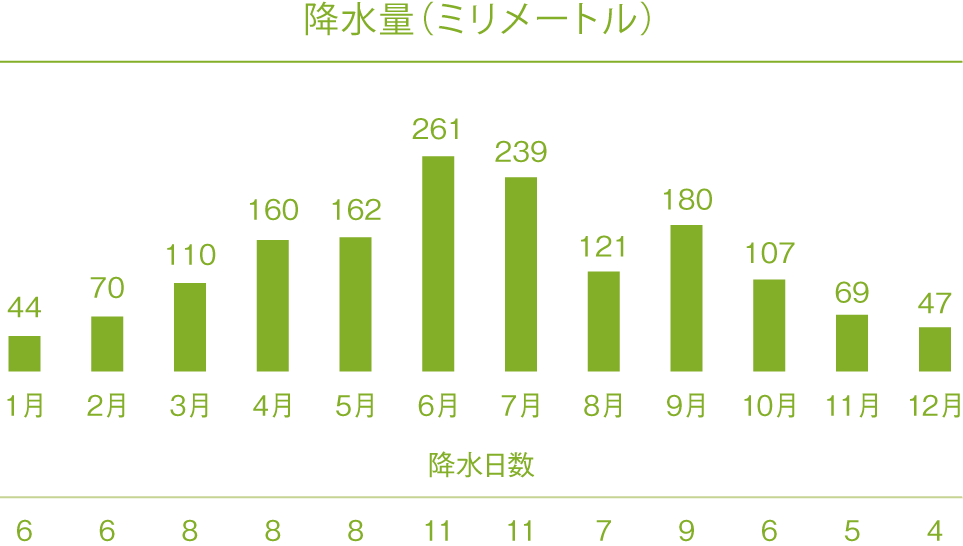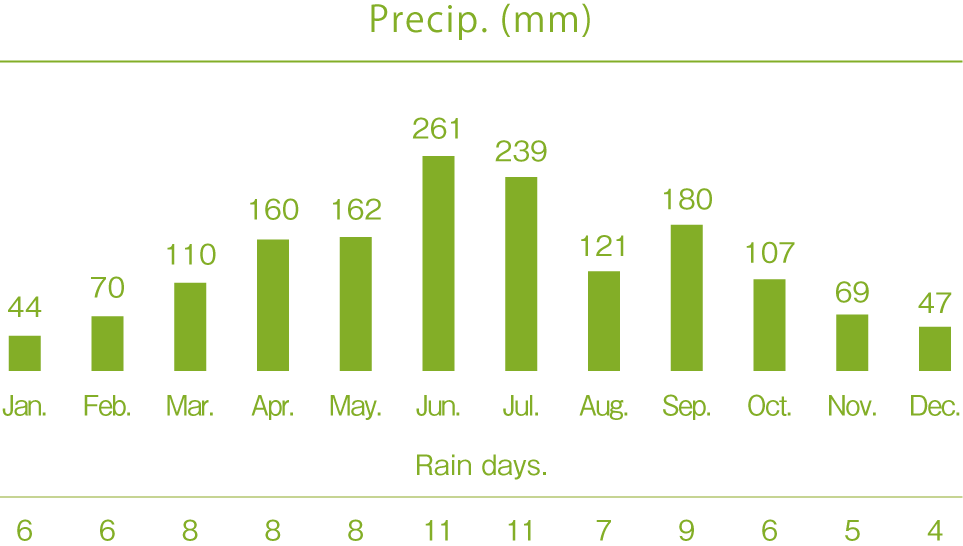 Cool off from the summer heat without worry
In the event that you decide to explore many of the rivers, beaches, and waterfalls in the area in Hatsukaichi, it's recommended you bring a swimsuit or other clothes you don't mind getting wet, in order to enjoy the area to the fullest. However, because it is easy to slip on rocks or riverbeds, please be mindful of the type of footwear you use. The changing tides also affect the levels of water in surrounding rivers, so keep that in mind as you explore these areas.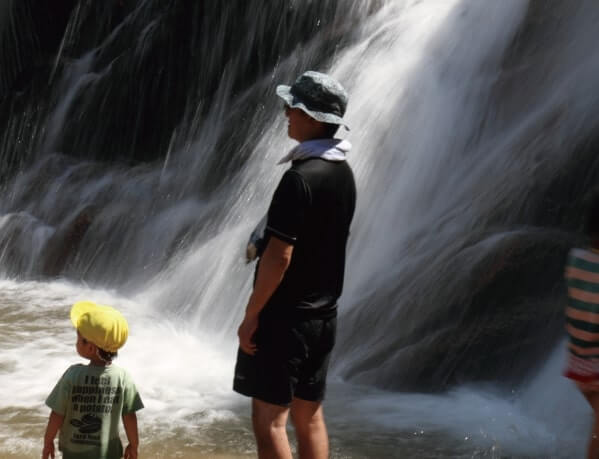 Temperature fluctuations near the Seto Inland Sea
From spring to early fall Hatsukaichi tends to have cool morning and evening temperatures with hot and sunny afternoons, a common occurrence with seaside towns. It's recommended to bring a light wind jacket or hat when sightseeing or hiking during the day to protect from the sun's rays.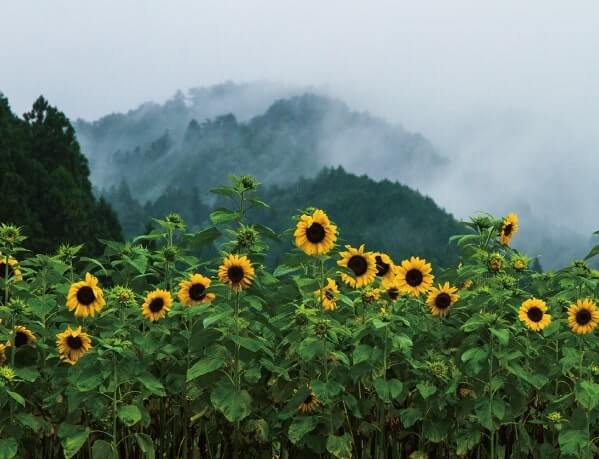 Enjoying hiking in Hatsukaichi
To freely enjoy the many mountain courses there are to offer, there are several points travelers should be aware of. Due to seasonal rainfall and changing weather, it is common for the ground to become soft and shift. For this reason, it's important to be careful when hiking. From early summer to fall is hornet season, and it is recommended to avoid wearing dark colors so as not to attract them. Also, don't forget bug spray in general!
In addition to bugs, please be aware of poisonous snakes that you can distinguish from their triangle-shaped head.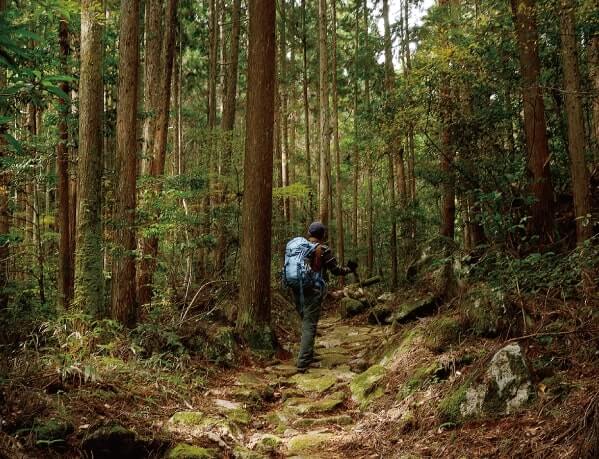 Yoshiwa area in Hatuskaichi
Enjoy a different side of Hatsukaichi in Yoshiwa. With an elevation of approx. 600m-1000m, this costal shore line town has a an average wind chill of -6 degrees Celsius in summer. In winter it becomes a winter wonderland, with night temperatures dropping below 0 Celsius.
Because of its unique geography, individuals can experience a distinct changing of seasons in Yoshiwa. In April flower viewing is popular, while many people come during the summer months to escape the heat. During the first couple of days of October travelers can see the stunning changing of autumn leaves, and in winter can enjoy an array of winter sports. For this reason, people from all over Japan come to Hatsukaichi every year for sightseeing.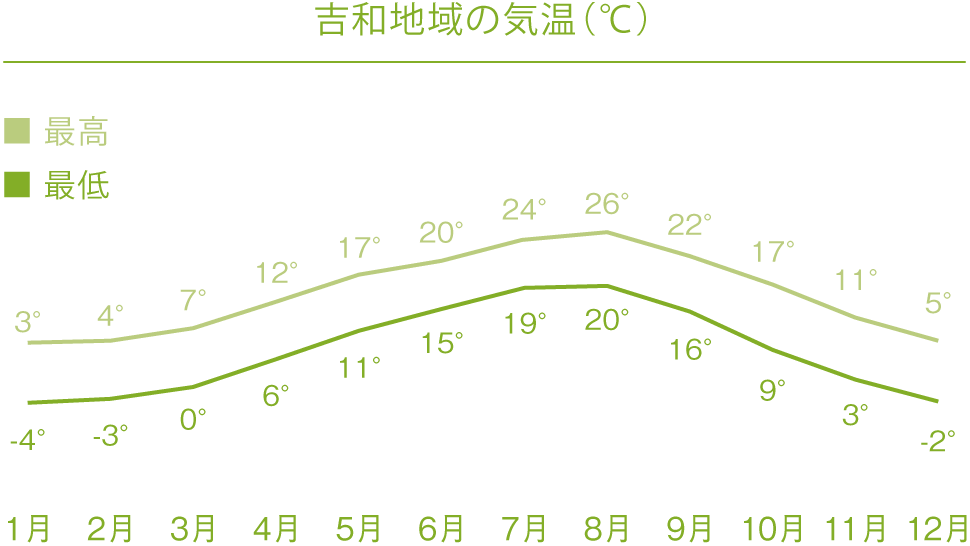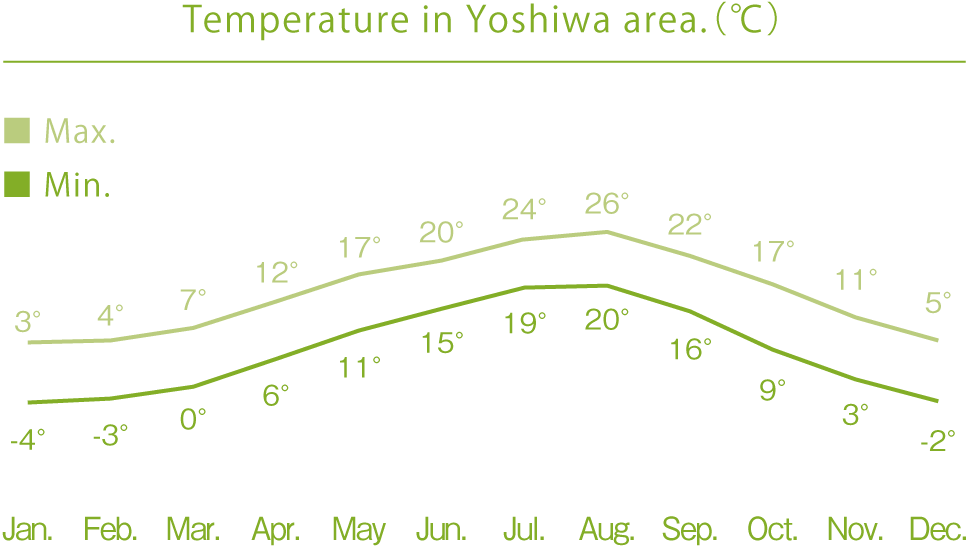 Even in summer, be prepared with long sleeved clothes!
Relaxing in the shade is a common practice in most places, however in Yoshiwa even during the summer, with the gentle breezes, it can be quite chilly. So, when you go out during the summer, it's best to prepare light jackets to take with you. During winter, heavy down jackets and additional clothing are recommend to keep you warm.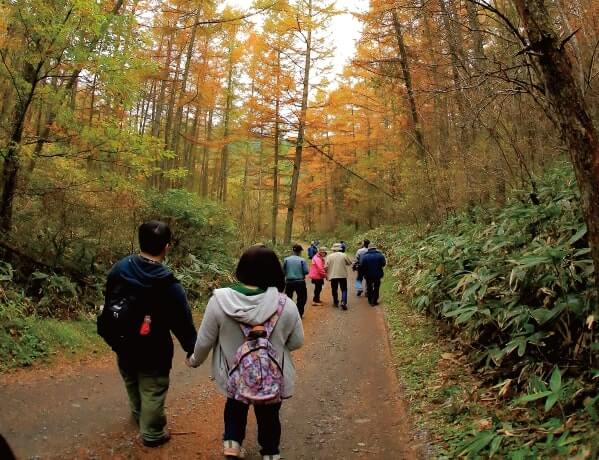 Points to keep in mind when driving during winter
Winter in Yoshiwa is the epitome of winter landscapes. When driving it is important to take necessary precautions like equipping cars with snow tires or chains. Also, during the night or early morning hours, it is possible for roads to freeze over, so please check the weather before you head out and practice safe driving.
Along Japan National Route 186 between Kanmur-ikougen entrance and Miwaku-no-sato entrance, it is common for roads to freeze over, especially between 4am and early morning hours.
Along Japan National Route 488, near Mominoki Shinrin Koen (Fir Forest Park) there are many sharp curves and steep slopes. Please use caution when driving here.
Japan National Route 488 from Nakatsutani to Hikimi , Mominoki Shinrin Koen entrance to Yukicho, as well as Prefectural Road 296 from Megahira Ski Resort to Togouchi are closed during the winter.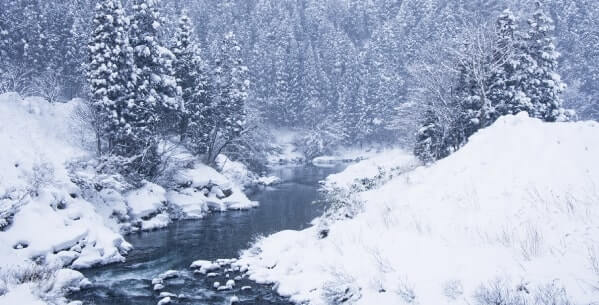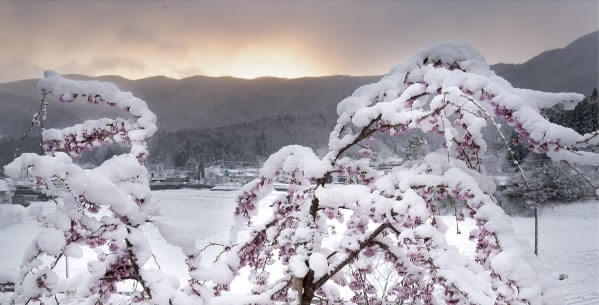 Going out for a drive on a beautiful day is always something nice to do. For this reason, Saeki and Yoshiwa in Hatsukaichi, Hiroshima are popular driving destinations for the numerous mountains and ravines. Whether it's for a date, or a nice family outing, these areas draw travelers from all over the country! However, if you're unfamiliar with the area it can be hard to find public restroom when you need it. So when you're in a pinch, check out the guide below!